Wood Baking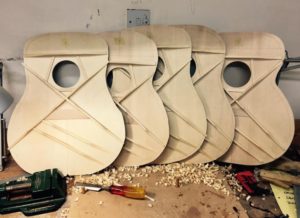 We started baking our tops in 2011 with the express purpose of achieving improved stability. As we've grown, many of our guitars are residing in countries with extreme temperatures and humidity rates, as well as traveling the world with professional musicians.
Baking reduces the moisture content and also crystallises the resins within the grain, a process that happens naturally over many years and has long been thought of as a reason vintage guitars sound so great. We also go a little bit further and bake all of our brace wood.
CITES
As you may know, CITES are a governing body responsible for the protection of endangered flora and fauna. In 2017, Rosewood sales across borders were restricted. This had an effect on many guitar builders as Rosewood is often used, for example in fretboards, headstock overlays or even on the back and sides. This does not mean you cannot get Rosewood guitars, but those guitars featuring Rosewood must have appropriate export certificates if being shipped internationally.
Our use of Santos Rosewood (Pau Ferro) on our Essential and Slope Shoulder ranges means that they are CITES free as this is not a restricted wood, so requires no further certification for export.
Thankfully, the CITES ban on rosewood has been lifted for guitar building so all of our models can be exported across the world.
Finishing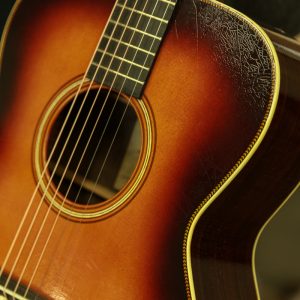 We've been pioneers in the art of acoustic finishes for years, making guitars that feel warm to the touch, whilst letting the sound of the instrument come through.
All of our guitars now come with our Aged finish, which features a unique Nitro Cellulose lacquer.
Our electric guitars follow the same tradition of aged finishing and give our guitars that vintage warm played-in sensation even when fresh off the setup bench.
Pickguards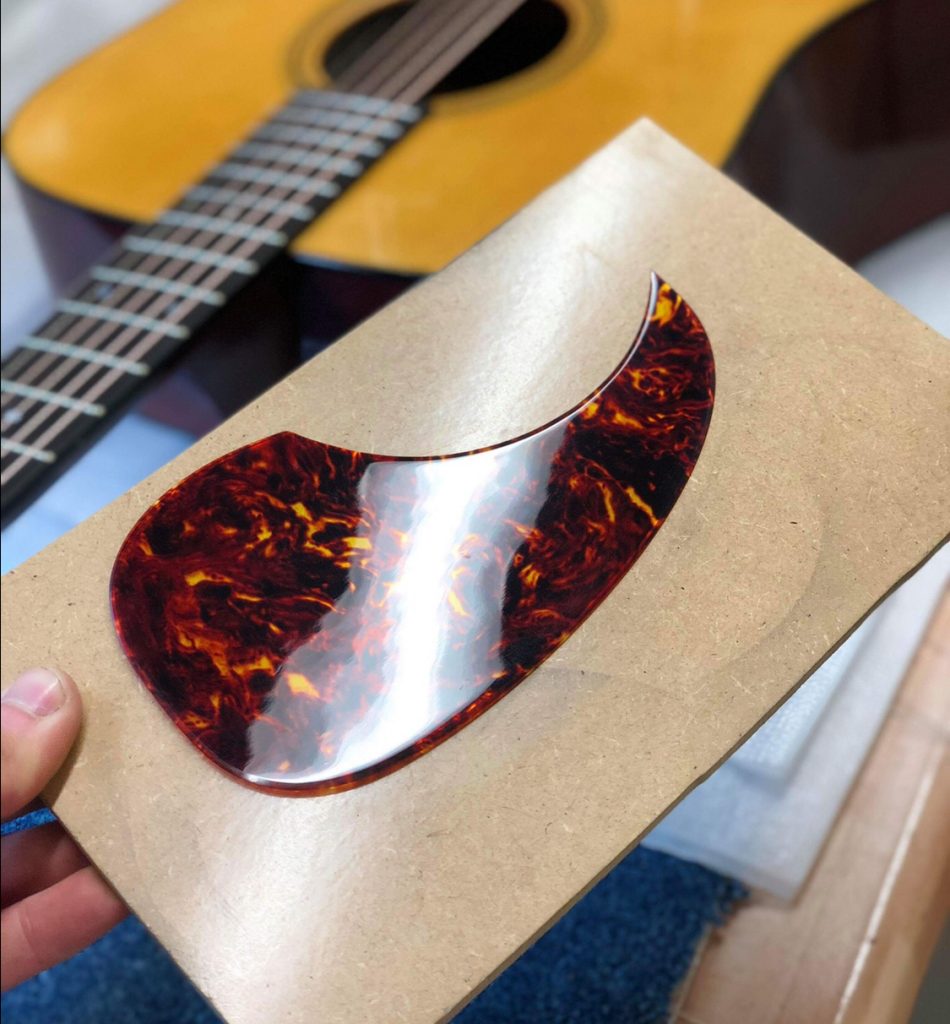 All of our pickguards are made in-house using the best quality celluloid tortoiseshell. In our opinion there is no substitute for celluloid.
Each model of guitar we make has its own pickguard design, cut to fit it's individual rosette. Our designs are inspired by original prewar guards. We then hand bevel and polish each guard to give our guitars a spectacularly authentic look.
Setup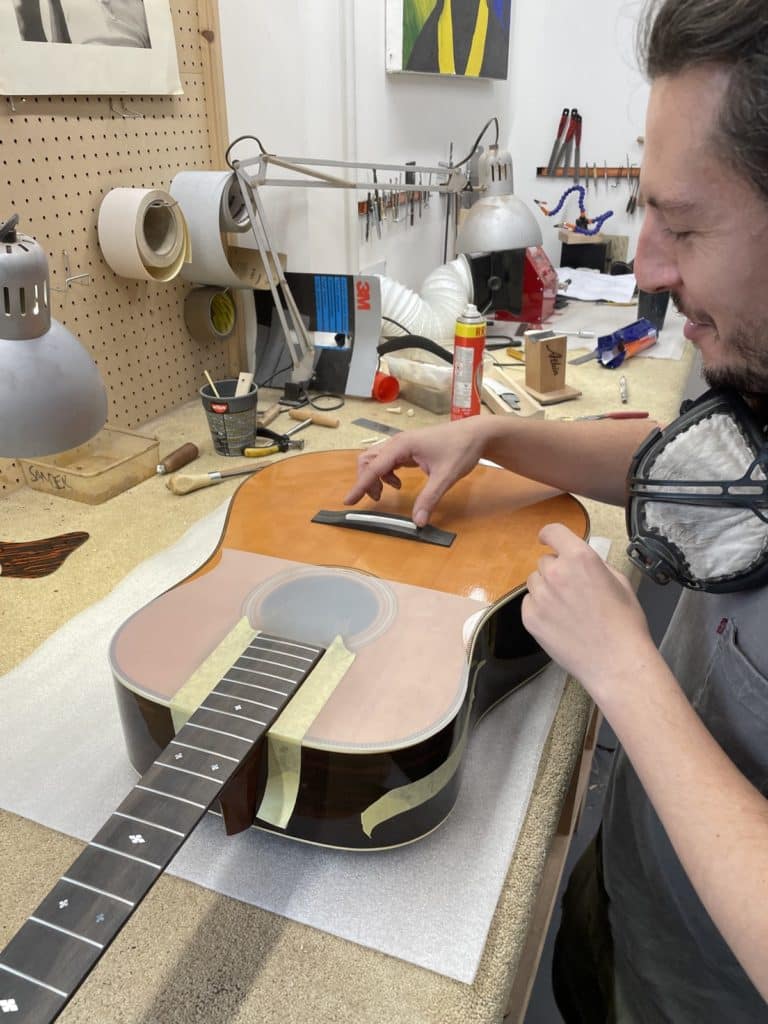 The setup of a guitar is paramount to the player. All of our guitars go through an extensive setup process to make sure the playability is as good as it can be, from action to intonation. We choose to ship our guitars with Elixir strings as we feel they suit our guitars tonally and offer excellent longevity.