Vintage Meets Modern
Inspired by years of our customers experiences and also performing musicians on the team, we believe there is a balance between vintage style and modern performance. Our new range of electric guitars addresses the quirks common with vintage electrics, giving you a great playing experience and retaining the aesthetic of the golden era of solid body electric guitar.
Our vision is to make guitars that we are passionate about, and you will be too. Each one has it's own identity and story based on classic guitars we've all lusted after. With consideration to performance, we've embraced modern innovations to enhance playability.
Made for Players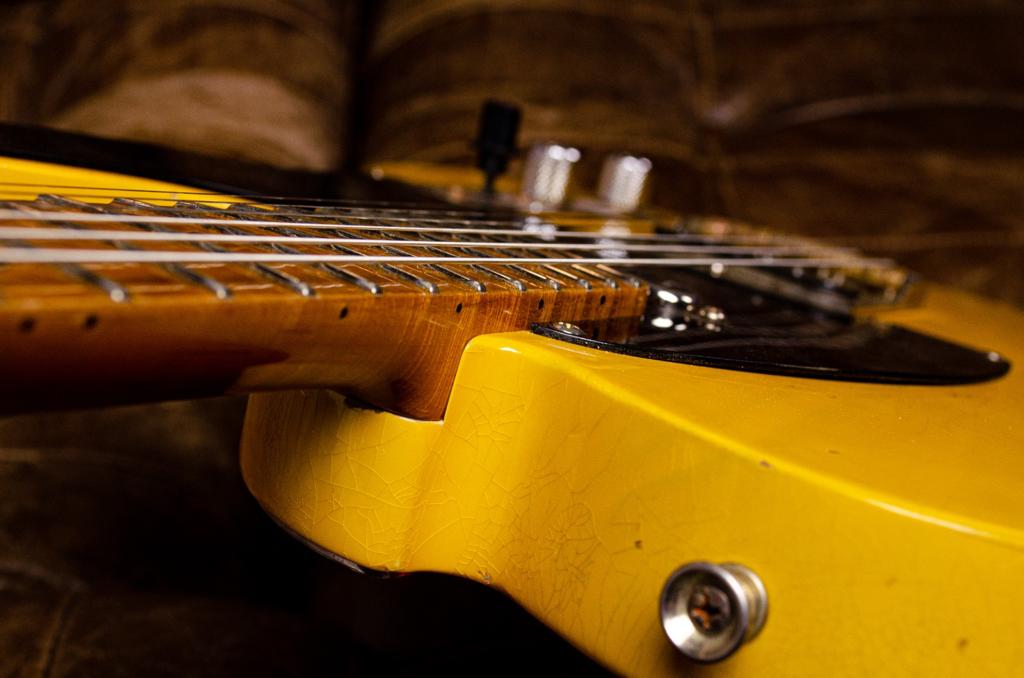 Aged Nitro Finish
At Atkin, we have been using nitrocellulose for over 25 years. Our acoustic guitars have become renowned for their aged nitro finishes, and we wanted to bring that knowledge and experience to the world of electric guitars.
Each guitar receives an ultra-thin coat of our custom nitrocellulose lacquer which will naturally wear in over time. We then age and distress each finish by hand to give it that "well-loved" feel. The result is a guitar that looks like it has a lifetime of stories to tell and is ready for you to add your own.
Made In England
We go to great lengths to build everything we can here in our UK workshop in Canterbury, Kent.
We spend countless hours carefully selecting our materials and perfecting all of our processes so that you can be assured of a guitar that will be with you for life.
The result is our small team of experienced luthiers have total control over the sound, look and feel of each guitar.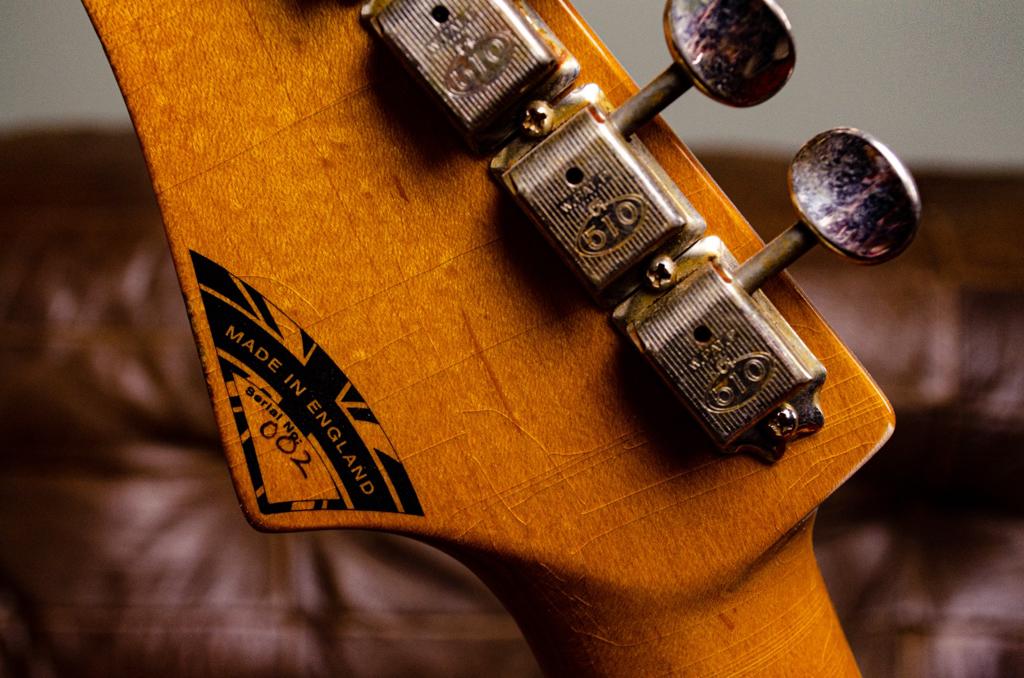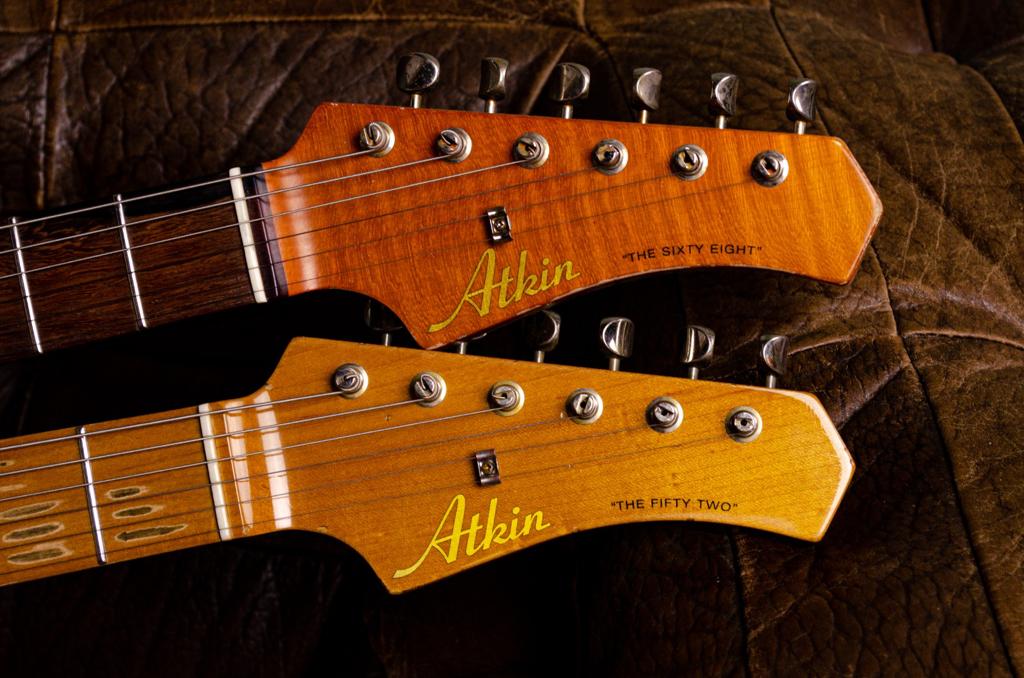 The Art of the Headstock
Possibly the most divisive element of guitar building, we worked hard to find the right shape for our electric headstocks that kept some of the DNA of our acoustic range of guitars whilst adopting the essence of the instruments that inspired our electric range.
This is completed with in-line vintage-styled tuners from Gotoh for rock-solid tuning stability and pressed steel string tree.
Hardware for the Professional Player
A disadvantage common with vintage instruments is in the reliability over time of the hardware. We wanted to retain the classic appearance whilst ensuring roadworthy performance night after night.
We settled on Gotoh for their excellent quality and reliability when used extensively live and in the studio. All of our guitars retain that vintage vibe whilst being crafted with hardware that ensures years of happy performance.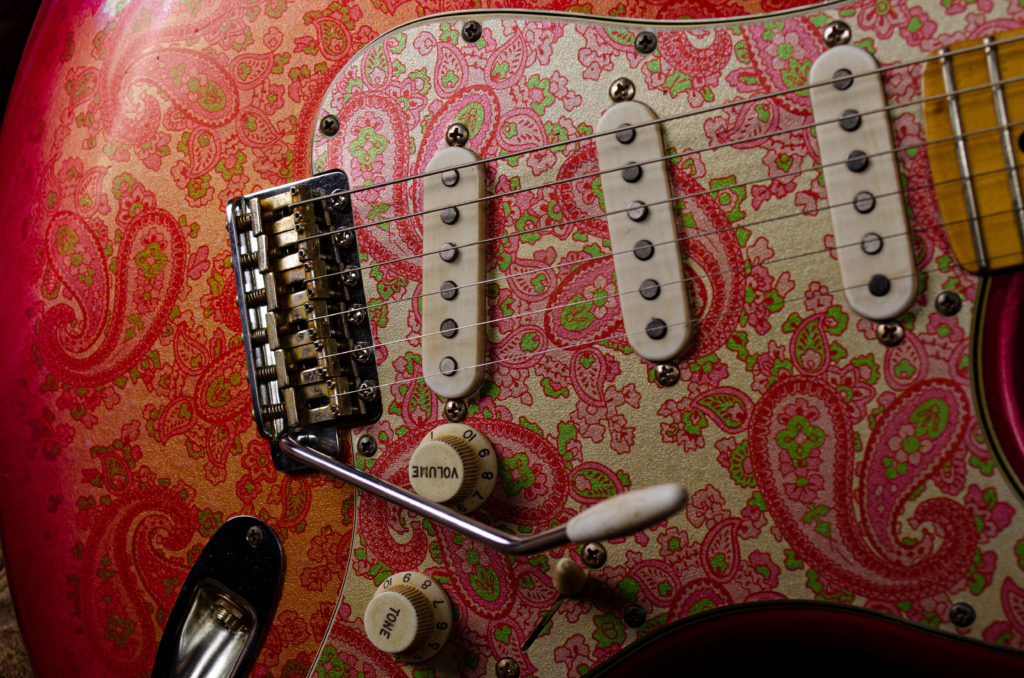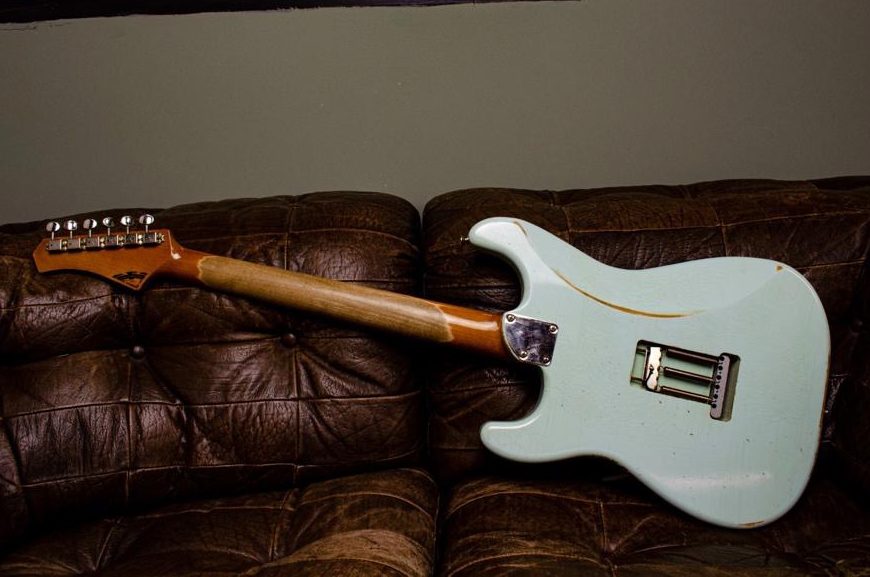 Modern "Comfort" Choices
A vintage looking guitar doesn't have to hold on to vintage elements that aren't ergonomic.
Having agonised over the details of vintage 50's and 60's instruments we were able to lay our hands on, we noted what was great about them, and more importantly what we could improve upon.
The neck is the major interface between player and guitar so we focussed on improving this experience by drawing on modern refinements. As standard we've paired a 10″ radius with rolled edges on a veneer fingerboard. Along with softened fret ends and a hand-shaped nut, this makes the neck feel very comfortable, and our carved heel joint gives great access to the top of the neck. A 42mm nut width makes for a more comfortable experience when playing single strings or chords.
Custom Wound "Tailored" Pickups
We chose to hand wind our own pickups in-house to tailor them to the guitars that we build.
Our custom stagger blends a 60's vintage stagger with a 70's flat pole design to eliminate the loud G, "stratitis" and dull D strings common to those respective eras. It also balances perfectly with our modern 10″ radius.
Typically we use Alnico V magnets with a relatively low wind using Heavy Formvar enamelled wire, scatter wound on to our hand assembled bobbins for an authentic vintage sonic result.
We build these pickups from the ground up in house, laser cutting our own flatwork using vulcanised fibreboard, and ageing the covers to match each guitar.